The Great Basin LCC hosts webinars to showcase some of the latest research from our supported projects as part of our annual webinar series. We also collaborate with other LCCs and partners to present webinars on relevant and pressing topics in our region.
See details for the:
Great Basin LCC 2016 Webinar Series
The Great Basin LCC annual webinar series provides an opportunity for land managers and scientists working in the Great Basin to discuss their latest research and how to incorporate the research into on-the-ground efforts. Each webinar includes a 30 minute overview of a project co-presented by a scientist and manager, followed by a discussion focused on how the work can be applied and possible collaborations.
Is this what you need? Direct feedback helps climate change information exchange - June 27 at 1:00 PM (PDT)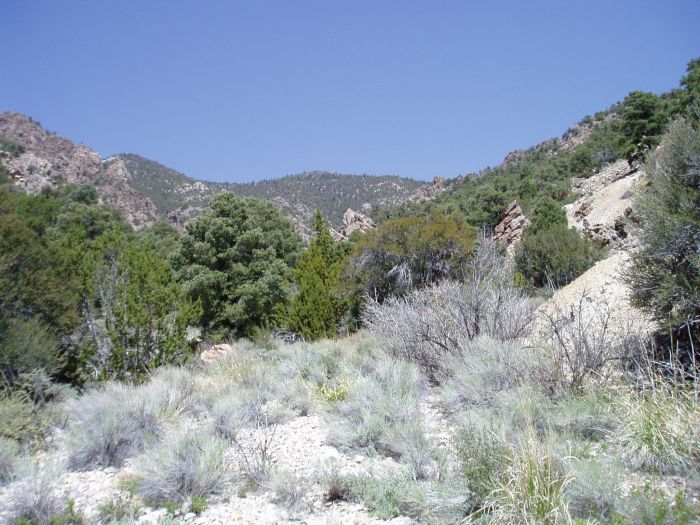 Speaker: Dominique Bachelet, Conservation Biology Institute and Dave Hopper, U.S. Fish and Wildlife Service
The combination of projected climate change and land use adds uncertainty to the long-term effectiveness of current management strategies. Managers need reliable information to adjust their strategies as population density increases. However they are currently overwhelmed by the diversity of available information and the multiplicity of sources. The Conservation Biology Institute (CBI) has been working to centralize and package the usable information for land managers and for the general public in order to increase awareness and promote preparation for the challenges ahead. CBI is designing conservation planning atlases in Data Basin for a number of landscape conservation cooperatives and working closely with a group of managers to refine ways to deliver relevant metrics. Through interviews, they have gathered information and critical feedback on existing climate-related web pages and tools, providing benchmarks for improvement.
Rated 3.5 out of 5 stars

---
Understanding Native cultural dimensions of climate change in the Great Basin - July 21 at 1:00 PM (PDT)
Speakers: Samantha Chisholm Hatfield, Oregon State University
Traditional Ecological Knowledge (TEK) is based on observations of environmental surroundings over long periods of time. It is an integral aspect of Indigenous cultural knowledge, which is holistic in nature. Because climate change affects the presence, abundance and patterns of distribution of animals and plants, it is important to analyze behaviors and hear tribes' TEK perspectives connected to those resources. In this project, researchers documented the Duckwater Shoshone and the Paiute tribes' cultural traditions and responses to climate change in the Great Basin. This led to insights regarding responses of tribal culture to focal animals and plants that, in turn, are exposed and responding to changes in climate. The research approach intended to capture the behaviors and patterns of Native American traditional culture in the Great Basin that have been shifting in response to the availability of natural resources.
Rated 4.0 out of 5 stars

---
An assessment of climate monitoring for land management applications in the Great Basin - August 24 at 10:00 AM (PDT)
Speakers: Tim Brown and Greg McCurdy, Desert Research Institute, and Kathryn Dyer, BLM Nevada State Office
Recent drought, change agents and the spectrum of greater management needs have highlighted the relative dearth of in situ weather and climate measurement stations in the Great Basin. Thus, interest has grown in supplementing or initiating atmospheric and hydrologic measurements. This presentation reviews the existing station networks in the context of management needs by providing examples of how climate observation gaps can be assessed, and by providing some guidelines for the placement of new or augmented stations. Based on describing the regional physical characteristics, station siting guidelines, and management applications, a number of recommendations are offered to improve climate monitoring in the Great Basin. Management application examples include habitat, wildfire, rangeland and drought monitoring.
Rated 4.0 out of 5 stars

---
Measuring, modeling, and mapping patterns of water availability across landscapes in a time of increasing drought: the Great Basin WATR project - September 15 at 1:00 PM (PDT)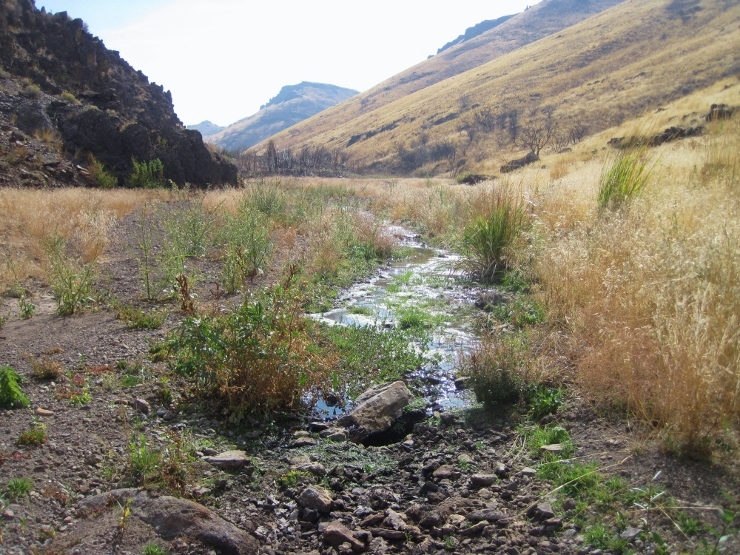 Speaker: Jason Dunham, USGS
Flow permanence in stream networks is a critical driver of water quality, in-stream and riparian ecological processes, and downstream water availability. We know remarkably little, however, about how water is distributed across landscapes and how water availability changes in space and time in relation to land cover, geologic, and climatic drivers. This seminar highlights the framework and early results from a new initiative to address this fundamental information gap: WATR (Water Availability and Thermal Regimes). The WATR effort was initiated in the Great Basin of the western United States where limited water availability influences a host of sensitive species ranging from native trout to greater sagegrouse. With establishment of the WATR effort in the Great Basin, we are hoping to motivate additional efforts in other regions of the Nation to better understand water availability at the landscape extent.
Rated 4.5 out of 5 stars

---
Large-scale traps and conifer encroachment: Using archaeological data to plan the Greater Sage-grouse conservation effort - October 12 at 10:00 AM (PST)
Speaker: Bryan Hockett, BLM Nevada, and Steve Nelson, BLM Bishop Field Office
Multiple federal, state, and local governments and agencies are currently working on conservation efforts for the Greater Sage-grouse. Some of these anticipated efforts will involve the removal of pinyon and juniper trees thought to be encroaching into sage-grouse habitat that formerly consisted primarily of sagebrush. Conflicting evidence abounds, however, as to precisely where and when conifer encroachment has occurred across the Great Basin over the past 200 years. Aboriginal large-scale traps (principally pronghorn antelope corrals) built at the sagebrush-conifer interface more than 200 years ago offer lessons on the location and timing of recent conifer encroachment. This webinar will discuss how this archaeological data can be utilized by biologists when planning sage-grouse conservation efforts.
Rated 4.5 out of 5 stars

---
Predicting climate change impacts on big sagebrush populations: Diverse models project similar response to rising temperatures - November 4 at 11:00 AM (PST)
Speaker: Peter Adler, Utah State University
Healthy big sagebrush habitat is essential for the persistence of many high value conservation species across the western US. To gain confidence in predictions of climate change impacts on existing populations of big sagebrush, a research team from Utah State University compared output from four modeling approaches, each based on very different data and assumptions. These models largely agree that rising temperatures will decrease sagebrush cover and biomass in the warmest portions of the region, but increase sagebrush in cool locations. This presentation discusses the strengths and weaknesses of each modeling approach and synthesize our current understanding of how sagebrush sensitivity to climate change varies across the region.
Rated 4.0 out of 5 stars

---
Landscape connectivity of a sagebrush obligate: Functional continuity of habitat for the pygmy rabbit - December 5 at 1:00 PM (PST)
Speaker: Marjorie Matocq, University of Nevada Reno and John Kasbohm, Sheldon-Hart Mountain National Wildlife Refuge Complex
Pygmy rabbits (Brachylagus idahoensis) are habitat specialists of sagebrush communities throughout the Great Basin. Overgrazing, altered fire regimes, invasive plants and energy development are expected to impact natural patterns of dispersal and gene flow among wildlife populations in sagebrush ecosystems, including pygmy rabbits. In turn, these impacts may reduce the adaptive potential and persistence of local populations. This study seeks to identify the spatial distribution of genetic variation in pygmy rabbits. Researchers have developed habitat suitability models at the rangewide scale to determine whether patterns of genetic diversity are consistent with current habitat availability and to identify areas that may be at risk of declining genetic diversity due to habitat loss.
Rated 4.5 out of 5 stars

---
Looking for information on previous webinars? View the 2015 presentations.
---
Collaborative Webinars
The Great Basin LCC seeks to increase the understanding of science, management and cultural resources among the broader conservation community. Co-hosting webinars with other LCCs, agencies and organizations allows us to discuss and share information about challenging, landscape-level conservation issues with a wide-ranging audience, while also pulling-in the expertise of others.
Developing a Science Framework for Secretarial Order 3336 - September 26 at 11:30 AM - 1:00 PM (PDT)
Speaker: Jeanne Chambers, U.S. Forest Service Rocky Mountain Research Station, and Steve Hanser, U.S. Geological Survey
Department of the Interior Secretarial Order 3336, Rangeland Fire Prevention, Management, and Restoration, called for the development of a comprehensive, science-based strategy to reduce the threat of large-scale rangeland fire to Greater Sage-grouse habitat and the sagebrush steppe ecosystem. On September 26, the four LCCs of the sagebrush steppe co-hosted a presentation on the scientific tools and methods recently developed to support the implementation of the conservation strategy.
Rated 4.0 out of 5 stars

---
Quaking Aspen Management: A Presentation by the Western Aspen Alliance - October 27 at 1:00 - 2:00 PM (PDT)
Speaker: Paul Rogers, the Western Aspen Alliance
Media reports have linked the decline of quaking aspen across the western U.S. to several factors, including changing climates, fire suppression, livestock, elk, fir encroachment, development and recreation. In this webinar, Dr. Paul Rogers, Director of the Western Aspen Alliance, explored the impact of climate change on aspen ecosystems, with an emphasis on aspen fire types. He discussed the variability of aspen responses to fire and emphasized unique fire-related systems to wean practitioners from one-size-fits-all prescriptions for aspen forests. The Western Aspen Alliance is a partnership established to improve the management of aspen by linking ecological, social and economic sciences through collaboration and information sharing. The webinar was co-hosted by the Great Basin, California, Desert, Great Northern, Southern Rockies and the Plains and Prairie Potholes Landscape Conservation Cooperatives.
Rated 4.5 out of 5 stars

---
America's Inventory of Parks and Protected Areas: An Overview of the PAD-US System - November 16 at 11:00 AM - Noon (PDT)
Speaker: Lisa Johnson, Boise State University
Hosts: Great Basin, Great Northern, Southern Rockies and Desert LCCs
America's protected landscapes play a critical for conservation planning, natural resource management, recreation and public health. We see these protected lands as national parks and forests, wildlife sanctuaries, state beaches and parks, county open space, city parks, land trust preserves, conservation easements, marine protected areas and more. Altogether, protected landscapes cover over 3 billion acres and are managed by thousands of public agencies and non-profit organizations that serve current and future generations. A complete and current database of these places is a critical tool to achieve organizational missions across jurisdictions. Join us to learn about the PAD-US system, the recent update, available maps and information, applications, our vision for the future and opportunities to help.