Predicting the Future of Sagebrush
2/20/2015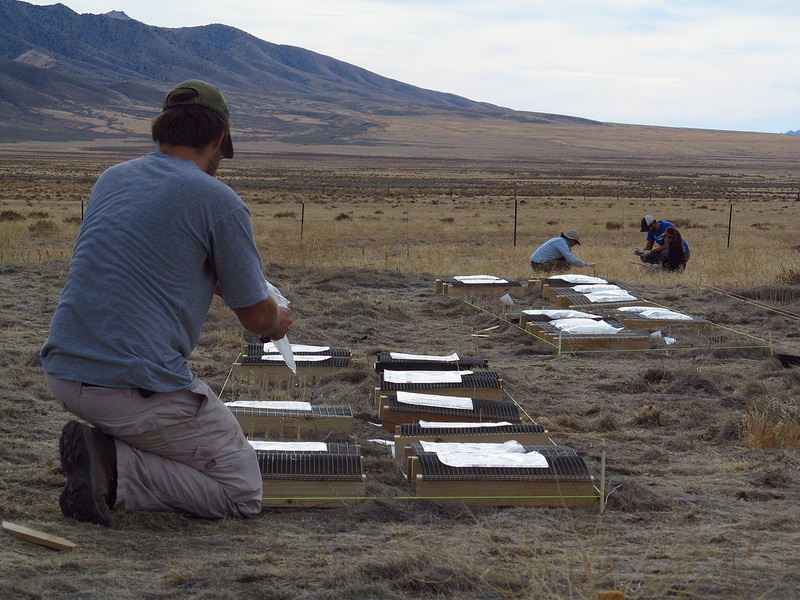 Dr. Bryce Richardson of the USDA Forest Service knows that successful sagebrush restoration requires the proper knowledge, tools and technology. He saw a need for a model that could better predict the success of sagebrush restoration in a changing climate. In 2013, the Great Basin LCC funded Dr. Richardson's research to create a bioclimate model of Wyoming big sagebrush (subspecies wyomingensis).
Dr. Richardson's model predicted a 38% loss of suitable climate habitat for Wyoming big sagebrush by 2060. While this modeling does not take into consideration soils and other environmental factors, resource managers can better focus restoration efforts on areas where sagebrush is most resilient to climate change. Populations of Wyoming, basin and mountain big sagebrush show climatic adaptation to cold temperatures, growth and seed yield. Big sagebrush populations from more moderate climates experience lower survivorship in colder common gardens. Similarly, plants that experience drier and warmer summers tend to grow better and produce more seed in those environments as compared to plants from cooler and wetter environments. These data are foundational for developing contemporary and future seed zones that will help improve the success of restoring sagebrush ecosystems.
Dr. Richardson's study can be found in Natural Areas Journal's issue of Native Plant Materials in Restoration (January 2015, Vol. 35, Issue 1).