New Leadership for the Great Basin LCC Steering Committee
3/7/2017
The Great Basin LCC is happy to announce our new Executive Committee members! Each year the Great Basin LCC rotates the positions of a three-member Executive Committee, who leads the Great Basin LCC Steering Committee. We thank Bob Unnasch for his time on the Executive Committee as he transitions off following three years of service. Read below to learn about the updated Executive Committee:
Chair - Bill Campbell, Inter-Tribal Council of Nevada
Bill Campbell, the tribal-state environmental liaison for the Inter-Tribal Council of Nevada (ITCN) and former Executive Committee vice-chair, now serves as the chair. Prior to joining ITCN, Bill worked as a natural resource specialist in Arizona. He has a bachelor's degree in Wildlife Management from the University of Wisconsin, Stevens Point and holds an MBA from the University of Phoenix.
---
Vice Chair - Armand Gonzalez, California Department of Fish and Wildlife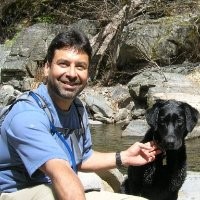 Armand Gonzalez joins the Executive Committee as the vice chair. Armand has worked for the California Department of Fish and Wildlife for over 25 years conducting environmental review, conservation planning and endangered species program management throughout the state. He received his bachelor's degree in Biological Conservation from California State University, Sacramento and his master's degree in Natural Resources-Wildlife from Humboldt State. University.
---
Past Chair - Maureen McCarthy, Great Basin Cooperative Ecosystem Studies Unit
Maureen McCarthy, previous Executive Committee chair, transitioned to past chair. Maureen is the director of the Great Basin Cooperative Ecosystem Studies Unit. She is also the director of the Academy for the Environment at the University of Nevada, Reno and the executive director of the Tahoe Science Consortium. In 2016, Maureen helped lead the second annual Native Waters on Arid Lands Tribal Summit.