The Great Basin LCC hosts an annual webinar series to showcase some of the latest research from our supported projects and other initiatives in the Great Basin. We also collaborate with other LCCs and partners to present webinars on relevant and pressing topics in our region.
See details for the:
Great Basin LCC 2017 Webinar Series
The Great Basin LCC annual webinar series provides an opportunity for land managers and scientists working in the Great Basin to discuss their latest research and how to incorporate the research into on-the-ground efforts. Each webinar includes a 30 minute overview of a project, followed by a discussion of how the work can be applied and possible collaborations.
Regional mapping of herbaceous annual cover in the Great Basin - July 26 at 1:00 PM (PDT)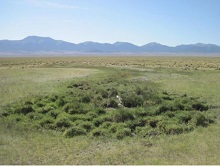 Speakers: Bruce Wylie and Stephen Boyte, U.S. Geological Survey
In this webinar, Bruce Wylie and Stephen Boyte with the U.S. Geological Survey discussed their recent work mapping herbaceous annual vegetation across regions in the Great Basin. The team utilized regression tree algorithms combined with spectral and ancillary data (for elevation, soils, etc.) to achieve accuracy-focused maps. They used high-resolution satellite data (2m) to scale ground observations to levels compatible with moderate-resolution satellites (Landsat and MODIS). The speakers also discussed data access, selected journal publications and future plans during the webinar.
---
Using weed-suppressive bacteria to control invasive annuals - August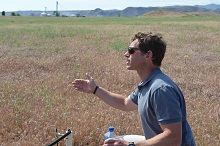 Speaker: Matt Germino, U.S. Geological Survey and Great Basin LCC
---
The Salmonid Population Viability Project: Developing decision-support tools to improve at-risk trout population management - September 21 at 1:00 PM (PDT)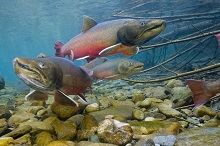 Speakers: Helen Neville, Trout Unlimited, and Jon Sjoberg, Nevada Department of Wildlife
Decisions regarding the allocation of scarce resources are integral to the management of imperiled species. Managers need to determine what restoration activities will have the most benefit, where reintroductions are most feasible, and when to cease interventions in locations where persistence is highly unlikely. For many imperiled taxa, these kinds of decisions are made without the benefit of the most essential information: quantitative estimates of population viability. The goal of this project is to improve decision making for imperiled species by developing and applying novel methods of population viability analysis (PVA) that use all available field data and can be applied even for populations with limited information. We will discuss current collaborative efforts to apply the method to Lahontan cutthroat trout conservation planning and upcoming plans for Bonneville cutthroat trout and desert redband trout.
---
Grazing impacts on sage-grouse - September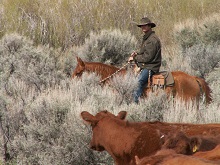 Speaker: Courtney Conway, Idaho Cooperative Fish and Wildlife Research Unit
---
Relations among cheatgrass-driven fire, climate and sensitive-status birds across the Great Basin - October 11 at 10:00 AM (PDT)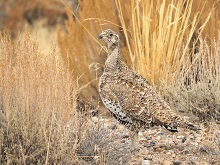 Speaker: Erica Fleishman, University of California Davis, and Jimi Gragg, Utah Division of Wildlife Resources
---
Using climate and water models to examine future water availability and biodiversity in California and the Great Basin - October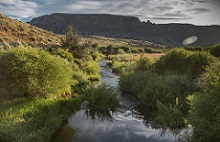 Speaker: Lorraine Flint, U.S. Geological Survey
---
Indicators of resilience and resistance of sagebrush steppe communities associated with soil temperature and water availability - November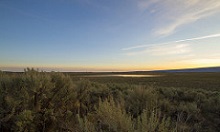 Speaker: Bruce Roundy, Brigham Young University
---
Assessment of impacts of feral horses and livestock grazing on sage-grouse and their habitats - November
Speaker: Jim Sedinger, University of Nevada Reno
---
Using narrative stories to understand Traditional Ecological Knowledge in the Great Basin - December 6 at 1:00 PM (PST)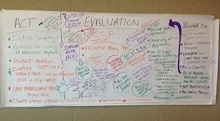 Speaker: Tamara Wall, Desert Research Institute
---
Past Webinars
Looking for information on previous webinars?